Bonjour...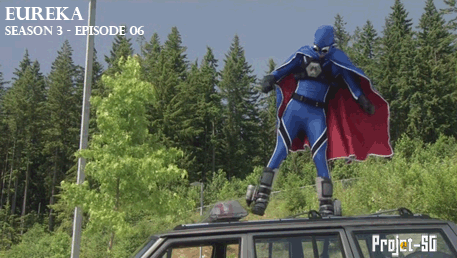 Cet épisode sera sous-titré par la Team
Projet-SG
. Les informations de la vidéo (ou des vidéos) que nous utiliserons sont consultables plus bas dans ce message.
La transcription nous est fournie par
Sadgeezer
et le sous-titrage VF est réalisé selon les normes suivantes :
- 40 caractères maximum par ligne sur 2 lignes maxi.
- Blank général entre deux sous-titres de 170 ms et de 260 ms en cas de changement de plan.
- Aucun TOO FAST.
- Réduction au maximum du nombre de Fast Acceptable.
- Aucun enchaînement de Fast Acceptable.
- Respect des changements de plan quand c'est possible.
- Sous-titres de 800 ms minimum.
- Durée maximum d'un sous-titre : 4 500 ms (5 000 en cas de paroles de chanson). Objectif : 4 000 ms.
- Pas de sous-titres sur les crédits.
Wait and see !
Titre original :

Phased and Confused

Numéro de l'épisode :

306

Date de première diffusion :

10 septembre 2008

Chaîne de première diffusion :

SciFi

Scénario de :

Nick Wauters

Réalisé par :

Michael Robison

Acteurs invités :

Frances Fisher (Eva Thorne), Ever Carradine (Lexi), Chris Gauthier (Vincent), Vanya Asher (Lucas)

Court synopsis :

[Spoilers (à la suite)]

Vidéos utilisées :

aAF (HDTV & 720p)

.
Participent à ce sous-titre : Golgi, Linwelin, Mickey, Moochie, Salomon
Bon zod
Merci à la team Projet-SG...